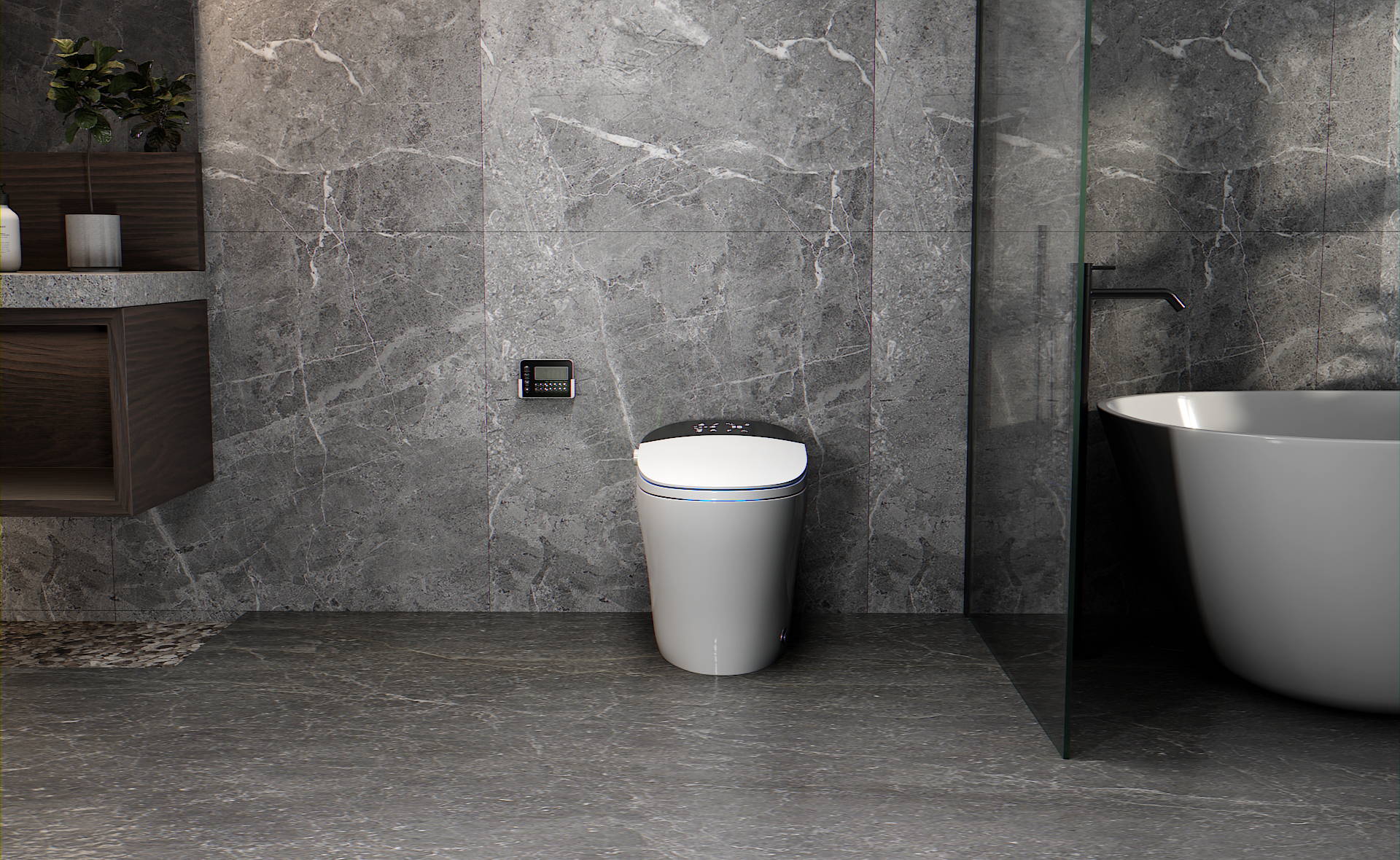 Clean in comfort with the confidence that your bathroom and body are free from germs. The built-in UV sterilizer automatically cleanses the nozzle after each use.
Quiet and convenient, the automatic function of the Discovery DLS makes each trip to the bathroom a safe and luxurious experience.
Say goodbye to toilet paper and say hello to cleaner, healthier lifestyle! The enhanced warm air dryer can eliminate the need for toilet paper, while offering a comfortable way to wrap up your cleaning routine.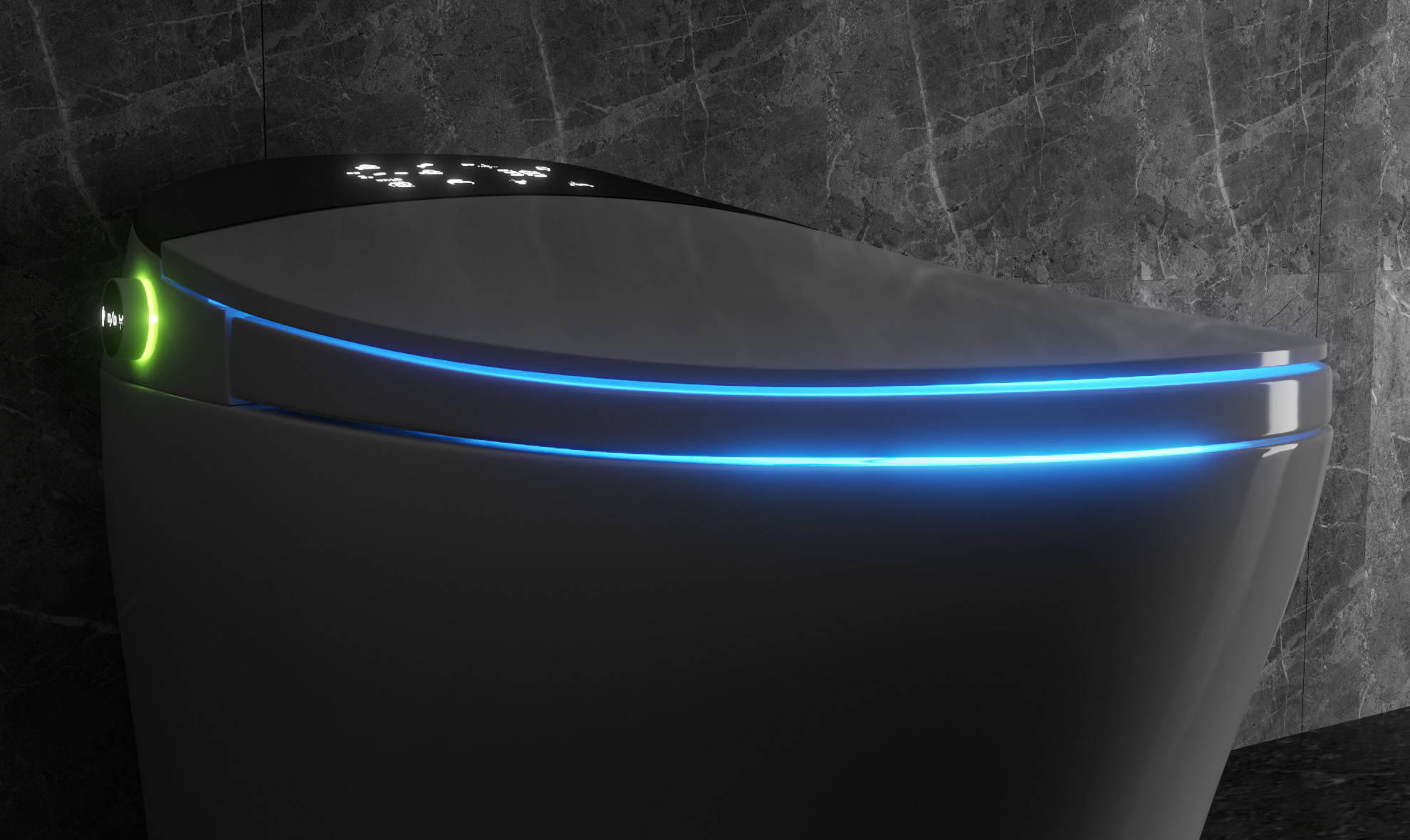 Easily find your way at night with the soothing in-bowl night light.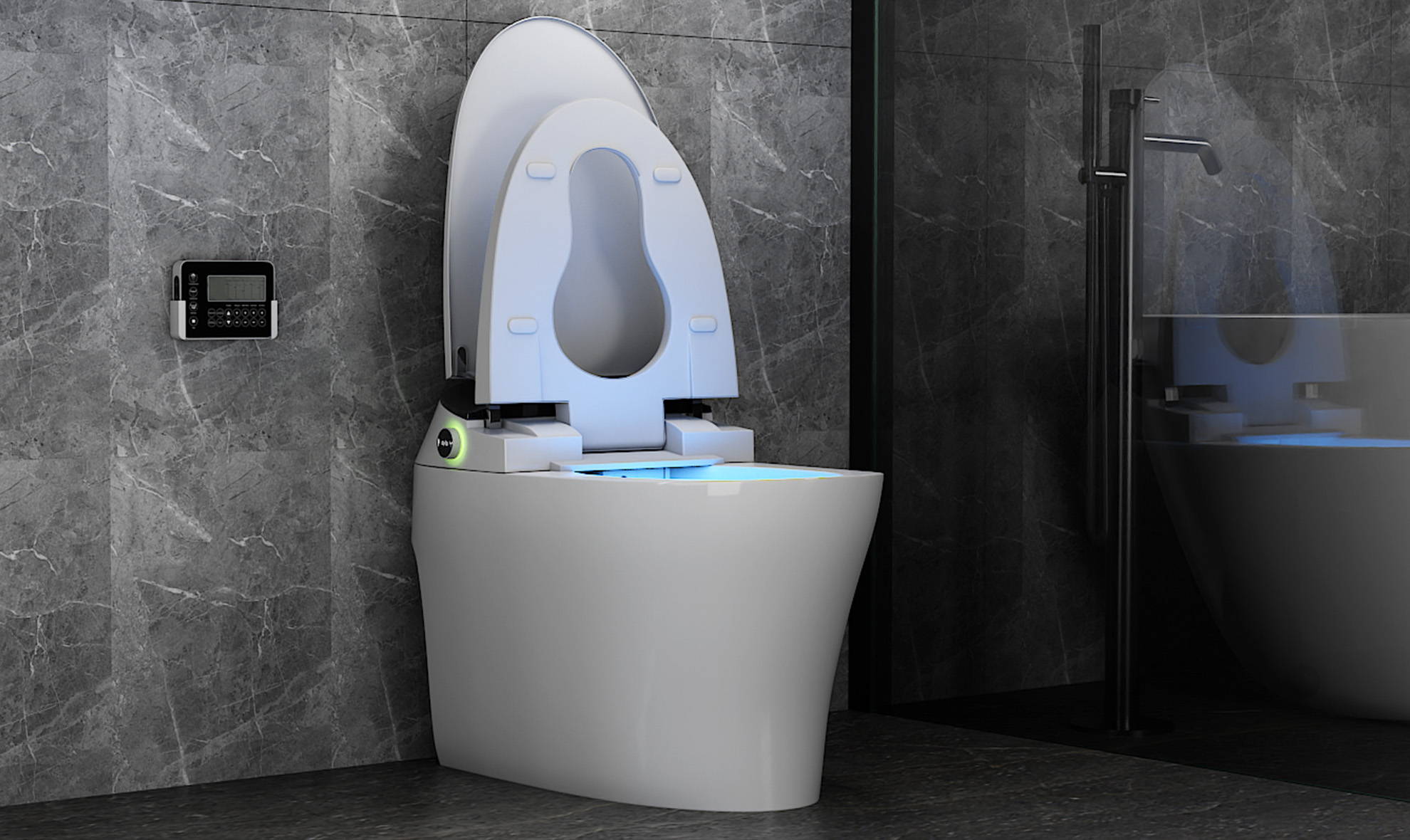 Enhance the function of your bathroom without sacrificing style. The low profile design of the Cocobella accommodates bathrooms of all kinds.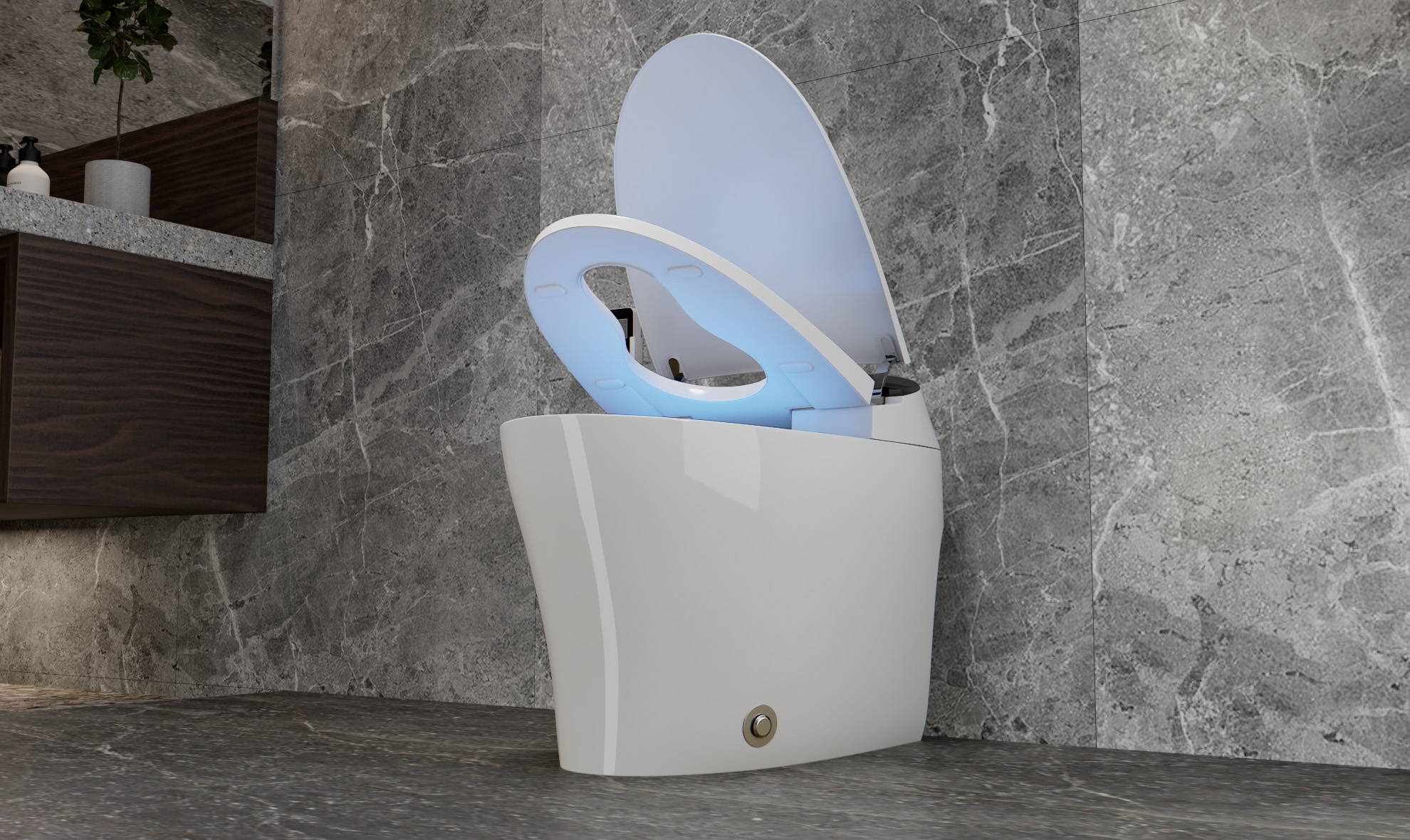 Easily access your toilet with a kick! This innovative feature allows users lift the lid, seat, and flush the toilet in a convenient sequence.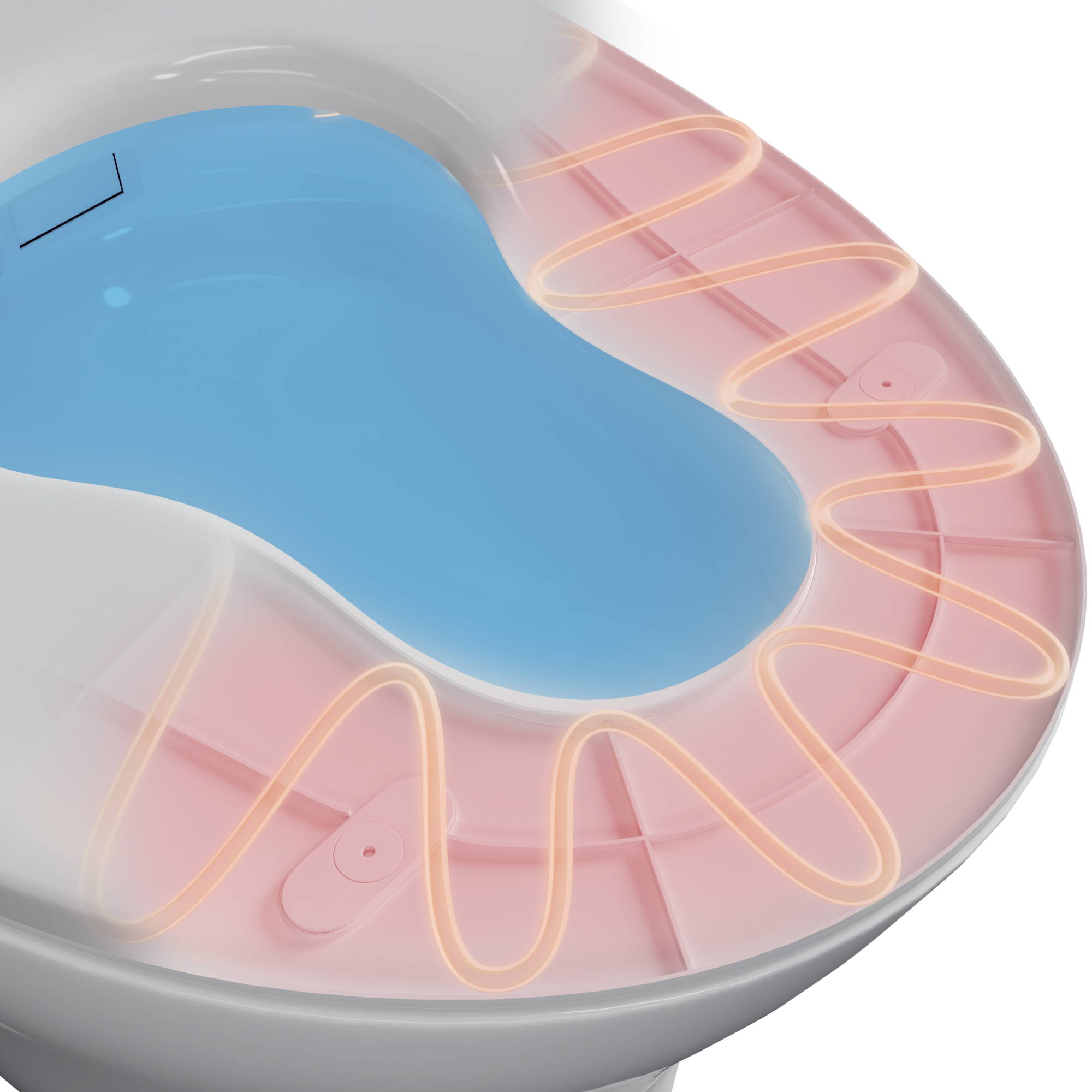 Sit down to a comfortable heated seat with adjustable temperature controls. The built-in occupancy sensor ensures the bidet is only used when necessary.
Adjustable Seat Temperature

Automatic Open / Close

Occupancy Sensor
Personal hygiene is more important than ever. The automatic UV sterilization function ensures your bathroom and your body are free from germs.
Stainless Steel Nozzle

Self Cleaning

UV Sterilization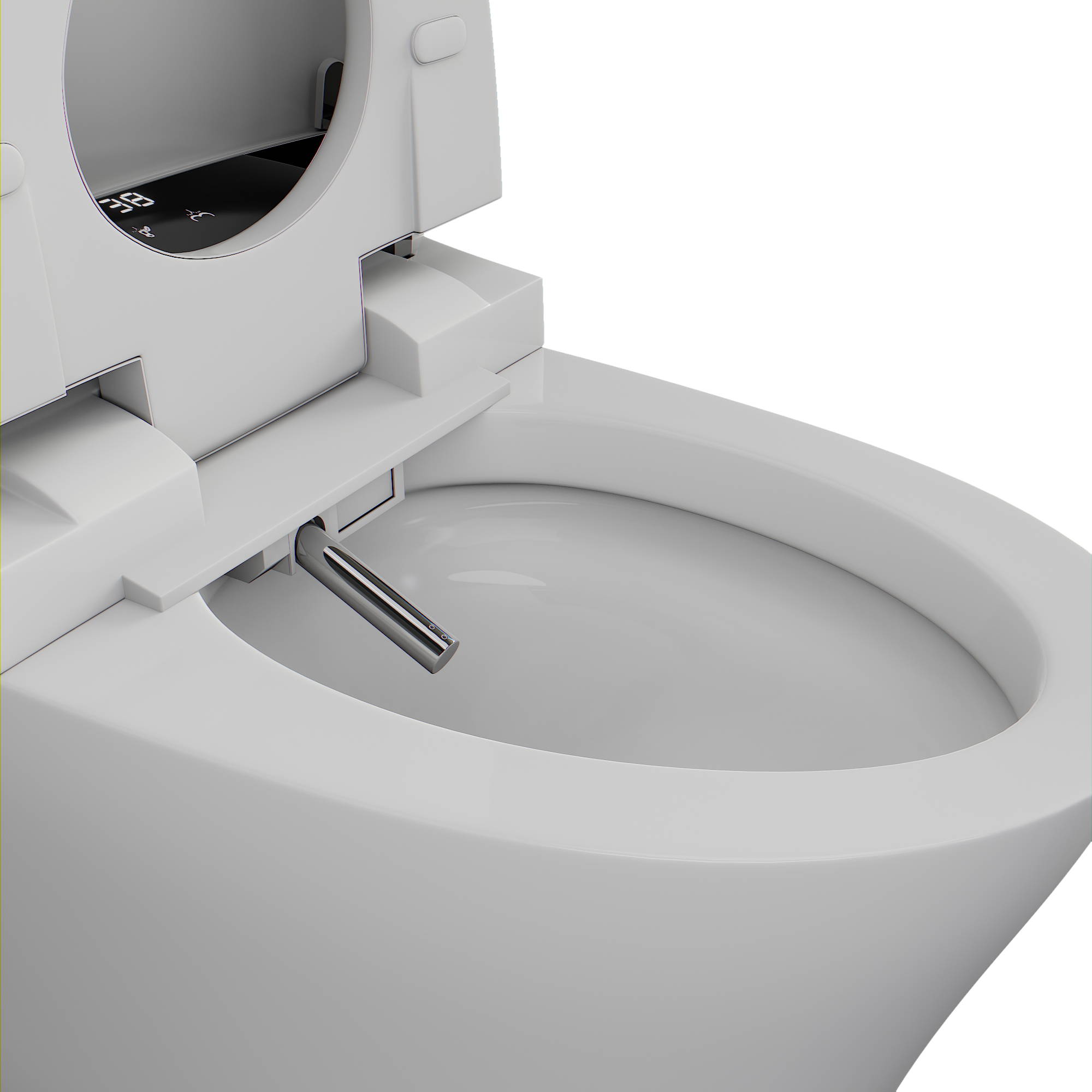 Auto Open/Close

UV Sterilization

Low Profile Design

Sittable Lid

Dynamic Stream

In-bowl Night Light

DIY Install
Stainless Steel Nozzle

Self-Cleaning Nozzle

Adjustable Heated Seat

Wireless Remote

Adjustable Nozzle Position

3 Stage Warm Air Dryer

Adjustable Air Temperature
Unlimited Warm Water

Adjustable Water Pressure

Adjustable Water Temperature

Automatic Wash Function

Front Wash

Rear Wash

Elongated Size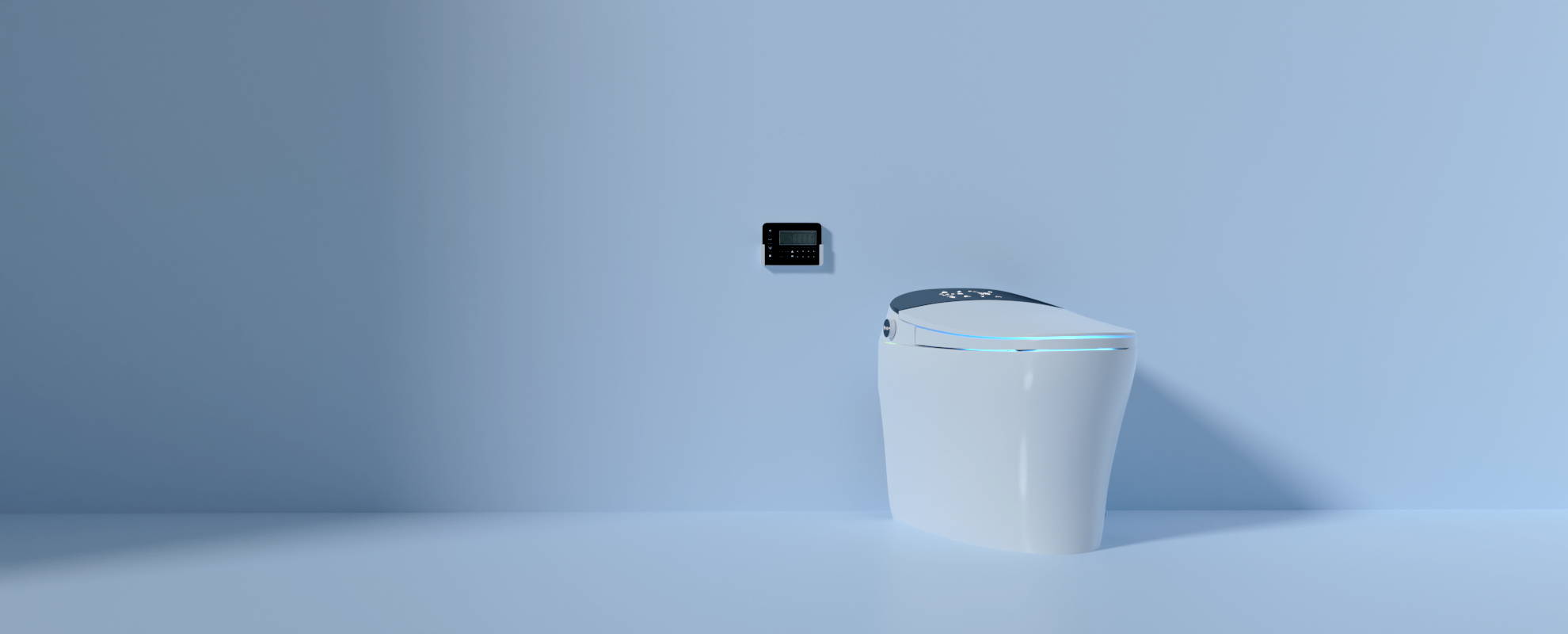 Automatic controls & Adjustable
Choose from a variety of settings that allow you to customize your experience.These include massage,pulse,and wide angle wash modes.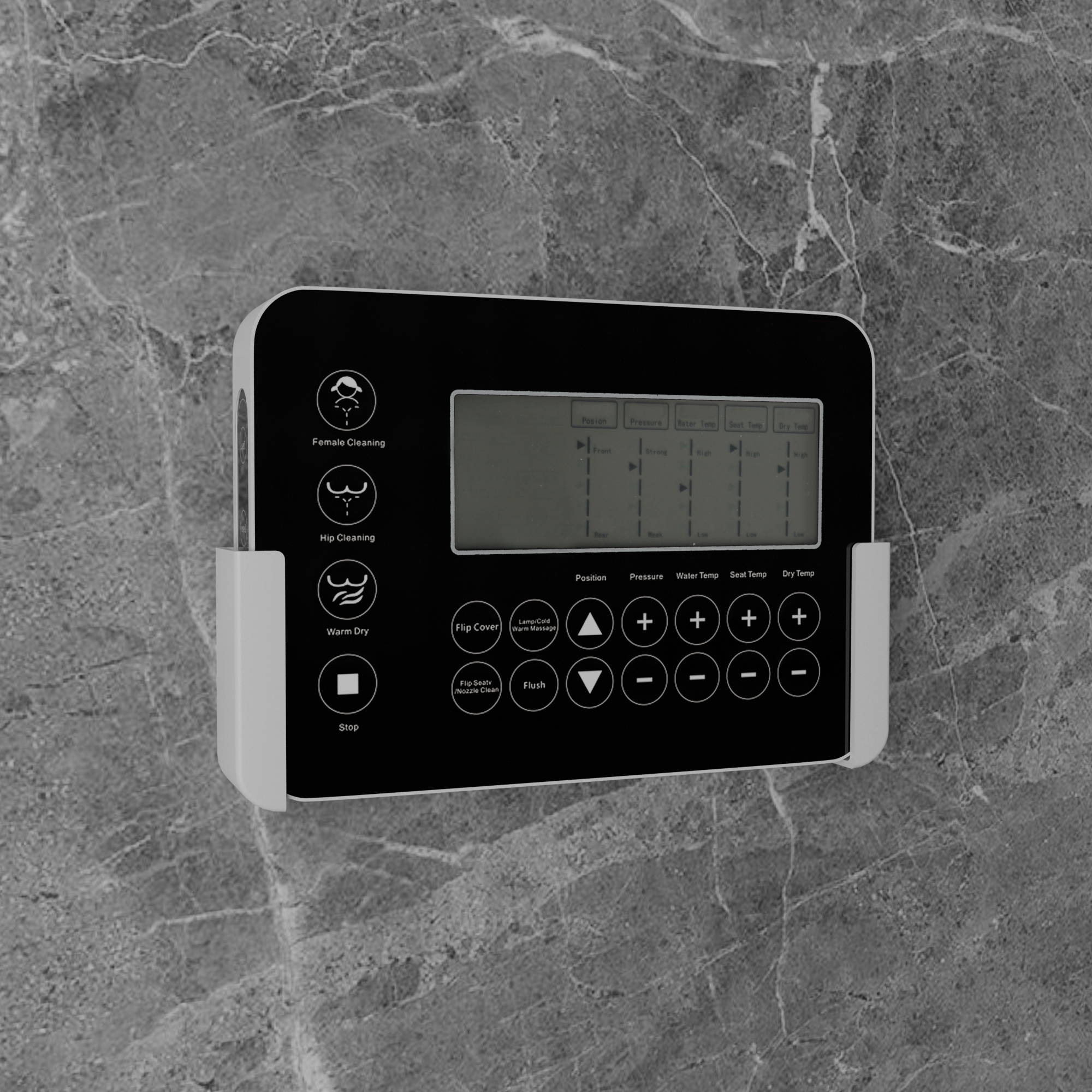 Q:How many liters of toilet flush?
A:The regular toilet is 3liter for small flush,6liters for big flush,which are made according to international standard;but for particular model approved with Water mark,CE and SASO which only costing for less 4.8 liter.
Q: How does the self-cleaning nozzle work?
A: As soon as the seat sensor is activated, a pre-rinse cycle will begin. This process rinses the nozzle in preparation for a wash function. Water will drain into the bowl during this time.
Q: How does the automatic on/off work?
A: Cocobella includes a proximity sensor that automatically opens the lid when it detects an approaching user. You can also open or close the seat and lid by pressing the corresponding button on the remote control. There is a kick sensor at the bottom right of the toilet to control the switch of the seat and lid. After 3 minutes of inactivity, the seat and lid will automatically close.
Q: What is the dynamic stream function?
A: The dynamic stream function rapidly alternates the water temperature to assist in stimulating bowel movements.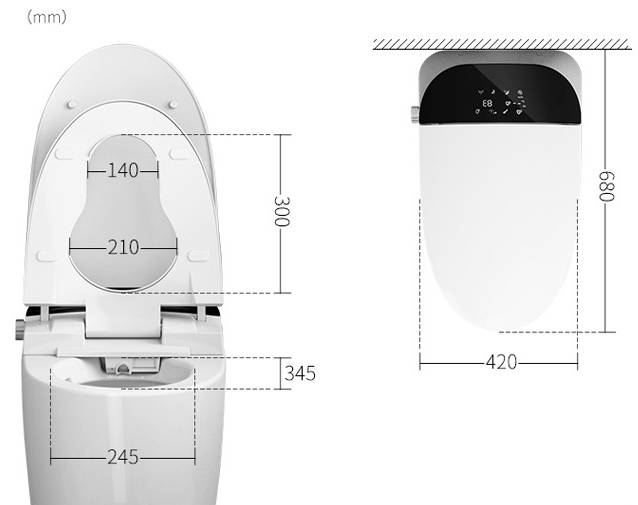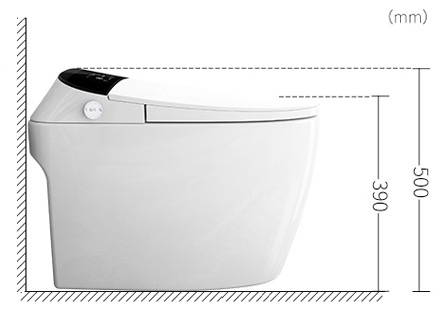 name
Smart connected toilet 0017
host
Rated voltage
AC 220V,50Hz
Rated power
1050W
Water pressure range
Dynamic pressure 0.15Mpa-static pressure 0.7MpaDynamic pressure 0.15Mpa - static pressure 0.7Mpa
The whole machine is waterproof
IPX7
Power cord
Length about 1.5m, leakage protection plug
Cleaning device
Heating method
That's hot
Heating power
1350W
Antibacterial material
Nozzles are antibacterial
Hot water temperature
The room temperature is /32C/34C/37C/40C
Clean the flow
3rd gear adjustment
Cleaning method
Hip washing/moving cleaning;
Clean the position
4th gear adjustment
Water pressure protection
Regulator, automatic pressure relief device
Anti-fouling device
Nozzle automatic cleaning device, anti-siphon device, anti-reflux device, filtration device
Safeguards
Temperature fuse, water temperature sensor, ground protection, leakage protection plug
Drying device
Warm air volume
Greater than 0.2m3/min
Warm air temperature
The room temperature is /30C/35C/45C/55C
Heating power
250W
Safeguards
Bimetallic sheet thermostat, temperature fuse, leakage protection plug
Keep the seat warm
Seat temperature
Normal temperature/31C/34C/37C/40C
Heating power
45W
Open and close the unit
Mute slow-down/microwave flip
Anti-low temperature burns
After 30 minutes of seating, the seat temperature automatically slowly drops to low gear
Safeguards
Seat sensor, temperature sensor, thermostat, temperature fuse, leakage protection plug
Antibacterial material
Antibacterial constellation
Smart settings
Night light setting
Smart, always out, always bright
Deodorant function
No photoactile deodorization
No photoactile deodorization
Night light setting
Smart, always out, always bright
Deodorant function
No photoactile deodorization
Product specifications
Flushing (L)
Full row 5L
Water efficiency rating
Secondary water efficiency
Flushing
Spray siphon
How to do it
Side buttons and remote control
Product size
680*410*520
Net weight of the product
40kg
Rinse the unit
The product is gross
45kg
Product packaging size
740*450*560
Toilet cover material
ABS
Toilet material
ceramics